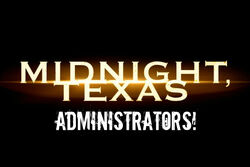 Certain users have access to special tools and functions on this wiki due to being promoted to an administrative status, these users are known as Administrators. While most functions are open to all contributors of the site, there's certain things that only certain users can do, such as changing the theme, promoting other users, deleting pages that not longer serve a purpose etc.
Administrator Powers
Edit
Customizing the community's design. An admin can do this by visiting the Theme Designer, where he/she can add color and style to the background and wordmark for the desktop visitors.
Look through the various useful reports available at Special:Insights including popular pages, uncategorized pages, and wanted pages for ideas on ways to improve your community.
Deleting and undeleting pages, page histories, and uploaded files.
Locking articles in order to prevent disruptive editing or vandalism, or unlocking a page, so that all users can contribute to it.
Block IP addresses or user names from editing; this is typically done when a user has been accused of "trolling" or vandalising an article.
Bureaucrat Powers
Edit
A Bureaucrat can make other users into bureaucrats or administrators on their own wiki. They also have the power to Promote users to higher statuses such as "Rollback", "Chat Moderator", "Discussion Moderator", "Administrator" and many others.
However, once a user has become a bureaucrat, this power cannot be taken away from them by anyone else on the wiki, not even a fellow bureaucrat.
Wikia staff members have full access to all Wikia. They will be shown in Special:Listusers/staff on any wiki. Please use Special:Contact to contact Wikia staff.
Becoming an Administrator
Edit
For a user to become an administrator, someone with bureaucrat rights must bestow that position upon said user. As of right now, this wiki is in no need of more admins, but if the time ever comes, a new admin will be carefully chose by the community.
If there are no active bureaucrats and you wish to become an administrator, you can always adopt the wiki, to do so, contact the community staff. If there are other active editors but no active bureaucrats/admins, you should first discuss with them on a blog of who should become an admin.
How to Use Administrator Powers?
Edit
See Help:Administrators' how-to guide for a guide on using admin functions.
Wiki's Administrators & Bureaucrats
Edit
Image
Users
Status
Date of Promotion
Rights
Killer Kev
Active
Monday, Oct 24, 2016
Administrator and Bureaucrat
Other Wikis: The Vampire Diaries, Teen Wolf, Riverdale, Van Helsing, The Gifted
Bennett Blood Mage18
Active
Tuesday, Oct 25, 2016
Administrator and Bureaucrat
Other Wikis: The Vampire Diaries, Riverdale, Runaways